A walk on Takeshita Dori represents a unique experience, even if you're not interested in shopping or in Japanese fashion trends.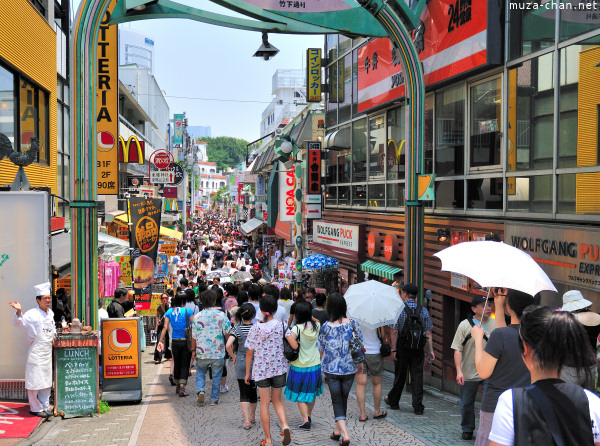 Takeshita Dori Entrance
Located right across the Harajuku Station, Takeshita Dori, a narrow street just 400 meters long, represents the main attraction for the Harajuku fashion consumers.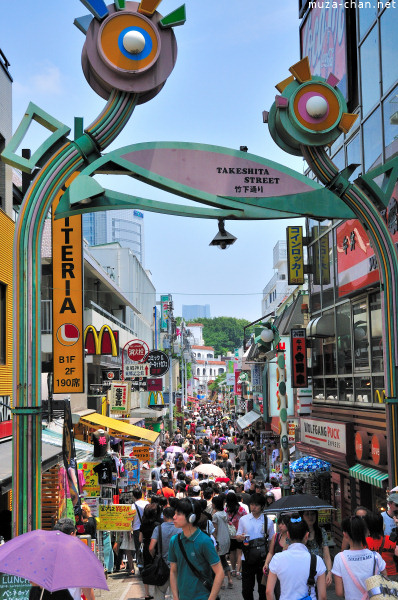 Takeshita Dori Entrance
Packed with clothing and accessories stores, coffee shops, fast food restaurants and crepe shops (which you must taste), this is one of my favorite places for street photo. The street is always crowded with young people…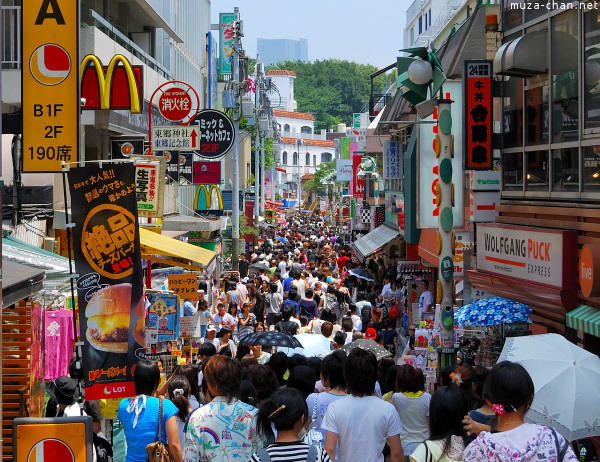 Takeshita Dori Entrance
… dressed in a wide variety of styles, from school uniforms…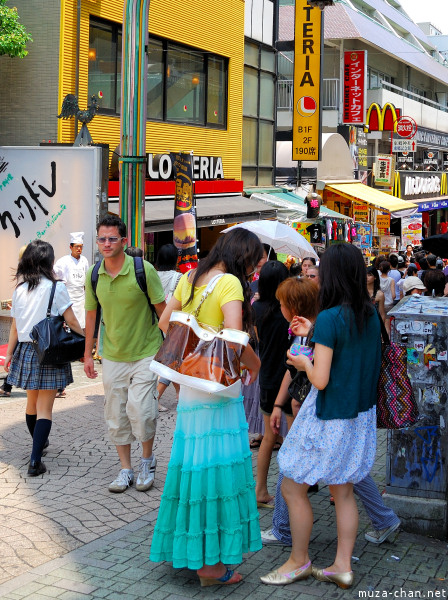 … or casual…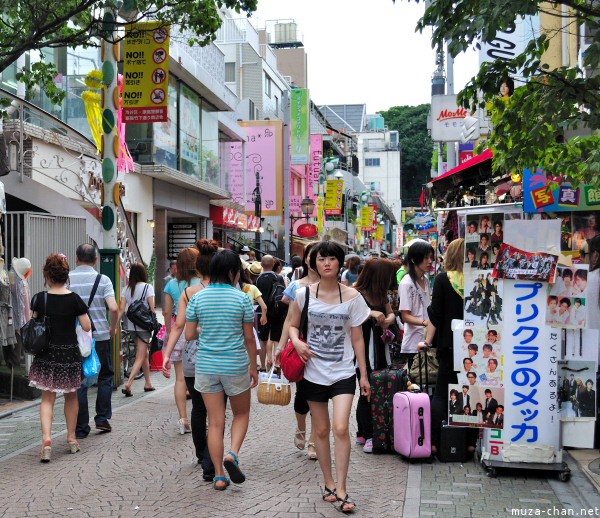 … to the Lolita fashion style…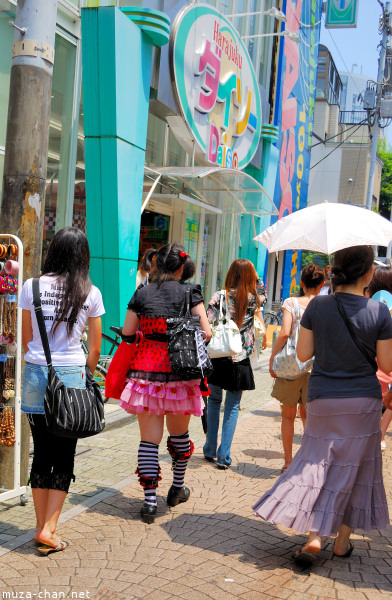 … or to Gyaru style…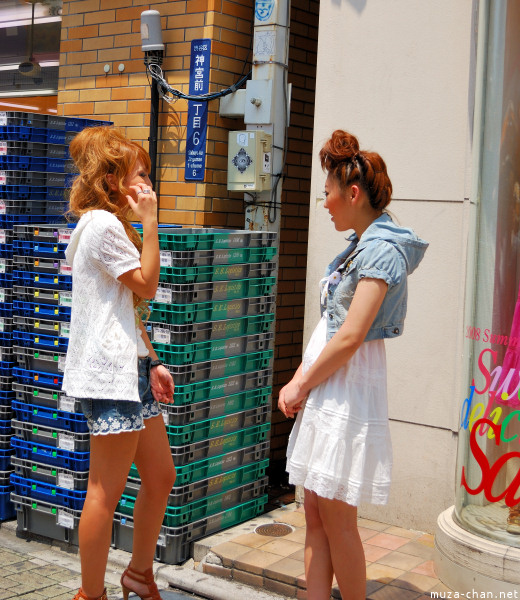 A wide variety of goods stores are also filling the area: one of the biggest "100 Yen Shops"Daiso Harajuku…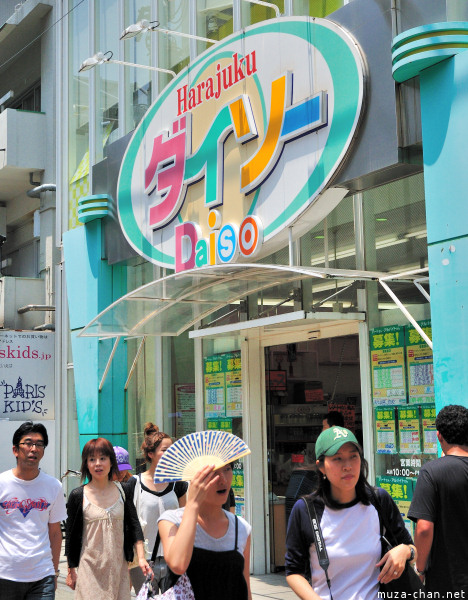 Harajuku Fashion Shop – Daiso Harajuku
… other big chains like Body Shop and Jeans Mate…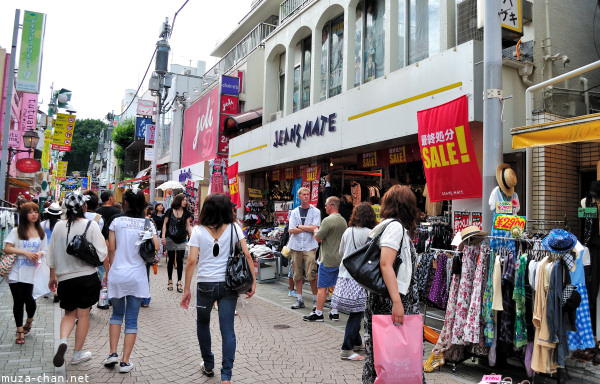 Harajuku Fashion Shop – Jeans Mate
… clothing stores…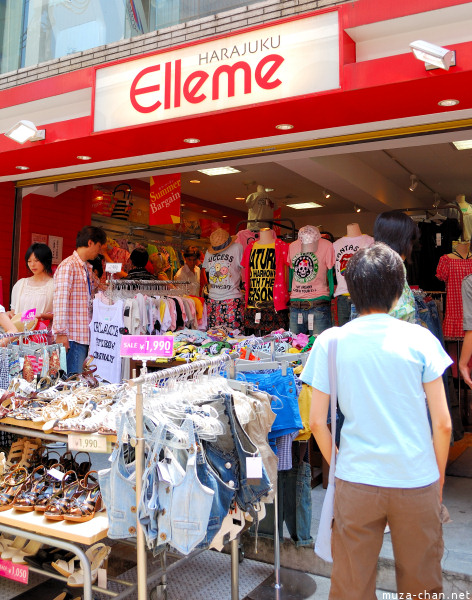 Harajuku Fashion Shop – Elleme
… and footwear shops…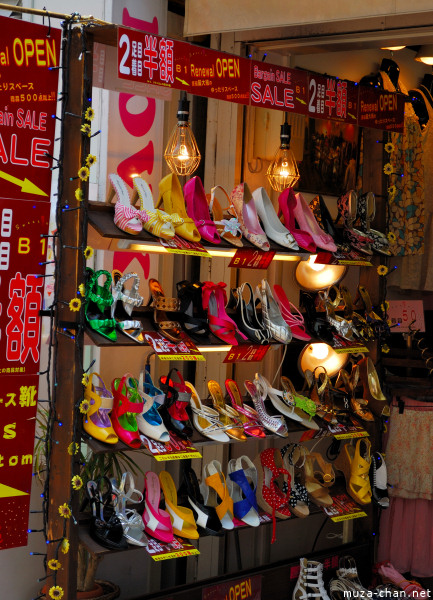 … stocking stores…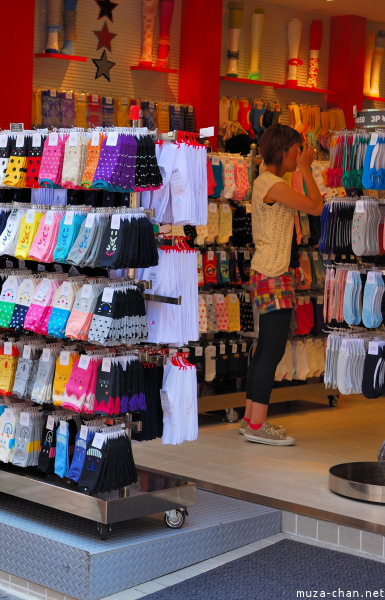 … and accessory stores…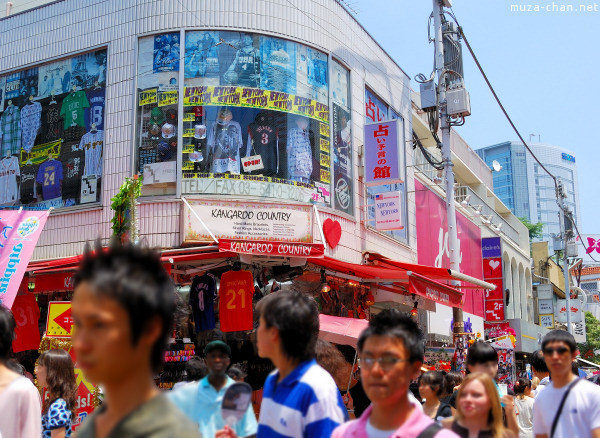 Of course, you'll often meet the "sign walkers", some of them shouting their offers on megaphones…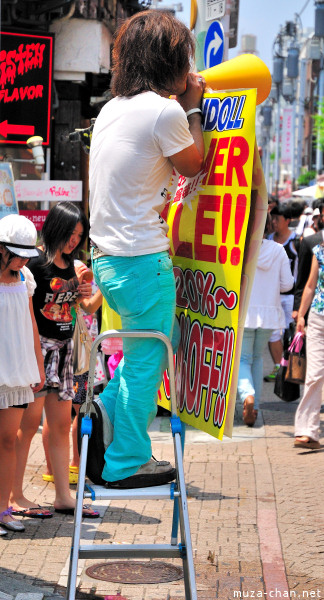 … or just quietly displaying the boards…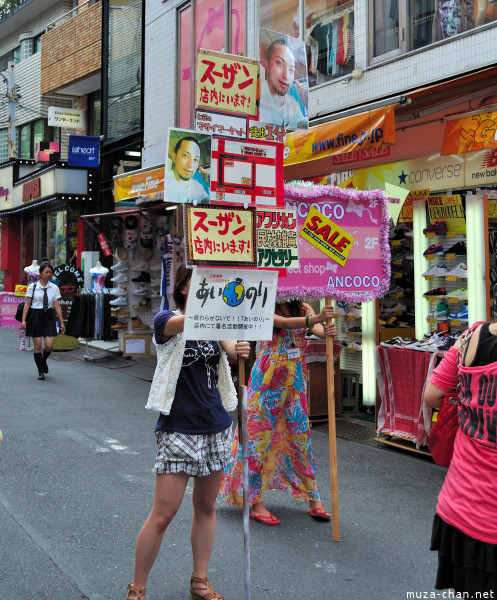 However, you cannot notice some suspicious-looking foreigners, distributing flyers or even accosting you and trying to persuade you to follow them… which made me feel a little unsafe…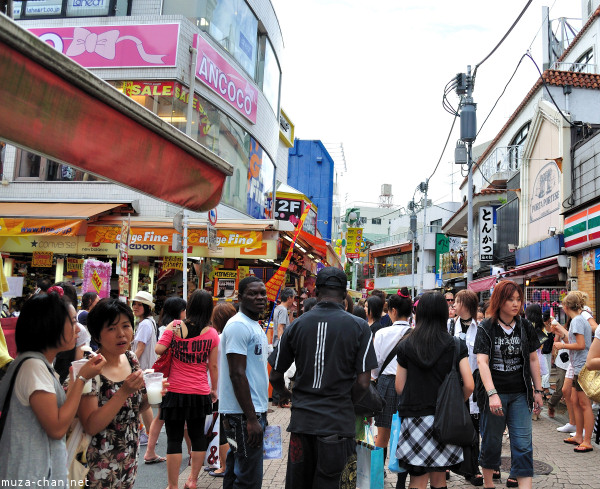 In case you're wondering why I don't have photos from inside the stores, well, this is always forbidden and there are a lot of "don't take photograph" signs at the entrances: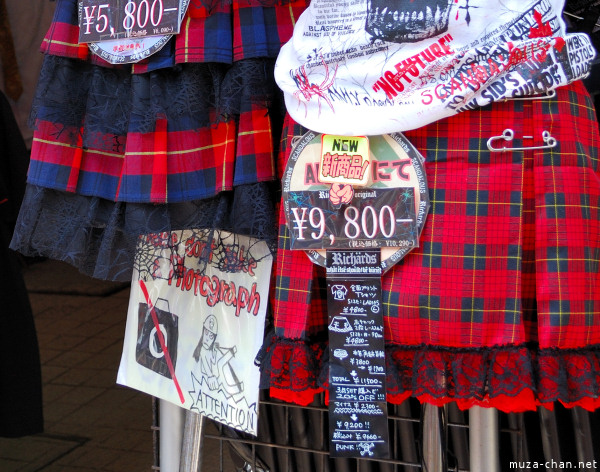 The main attractions on Takeshita Dori are, obviously, the typical Harajuku fashion and accessory stores: Lolita, Punk, Gothic or Hip Hop.
Liz Lisa is one of the most popular Himegyaru style shops, for girls dressing like "princesses"…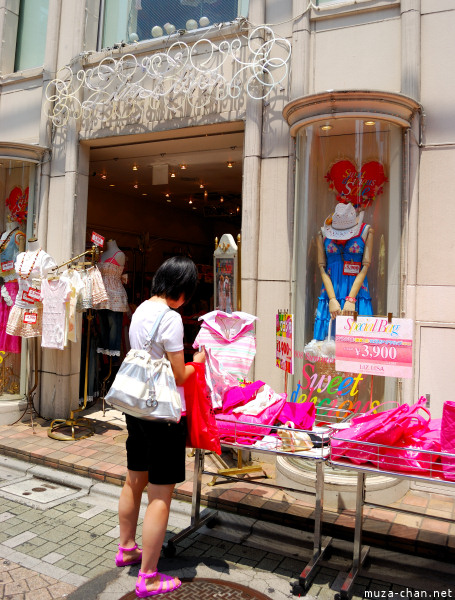 Harajuku Fashion Shop – Liz Lisa
… wearing white and pink garments: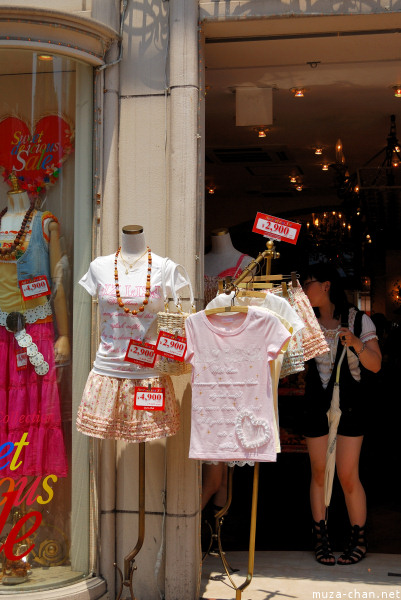 Harajuku Fashion Shop – Liz Lisa
Nudy Boy, a boutique with Punk/Rock clothing…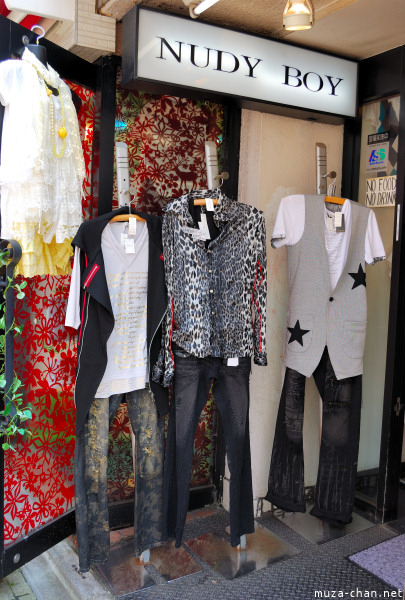 Harajuku Fashion Shop – Nudy Boy
Casual wear or Hip Hop shops: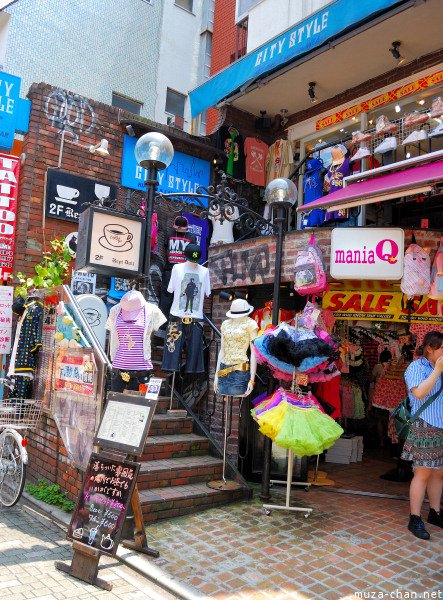 Harajuku Fashion Shop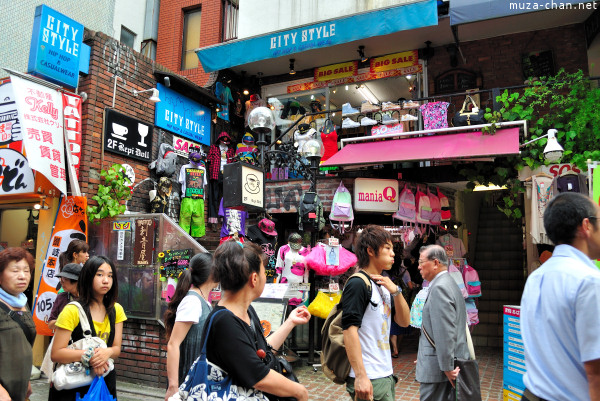 Harajuku Fashion Shop
Jimsinn, with Rock/Punk/Gothic clothes and accessories…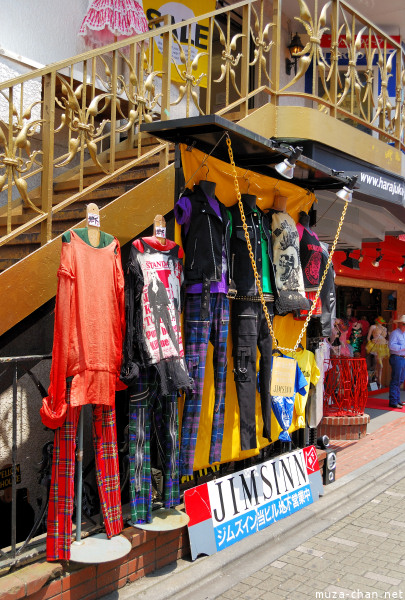 Harajuku Fashion Shop – Jimsinn
Porta Portese, with a Gothic Lolita socks section: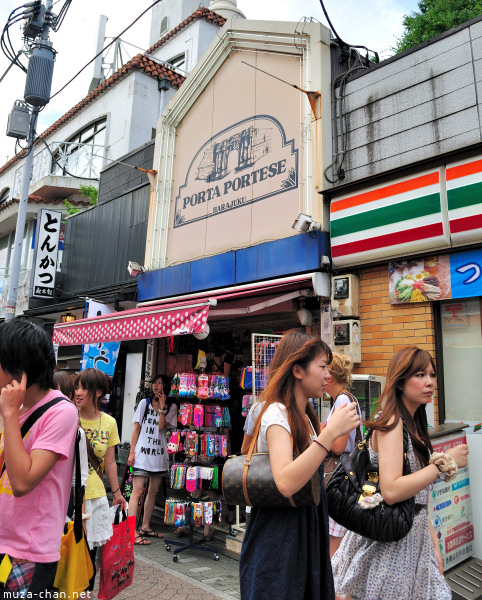 Harajuku Fashion Shop – Porta Portese
You must also visit the two big secondhand stores specialized in the Gothic Lolita style:Brand X: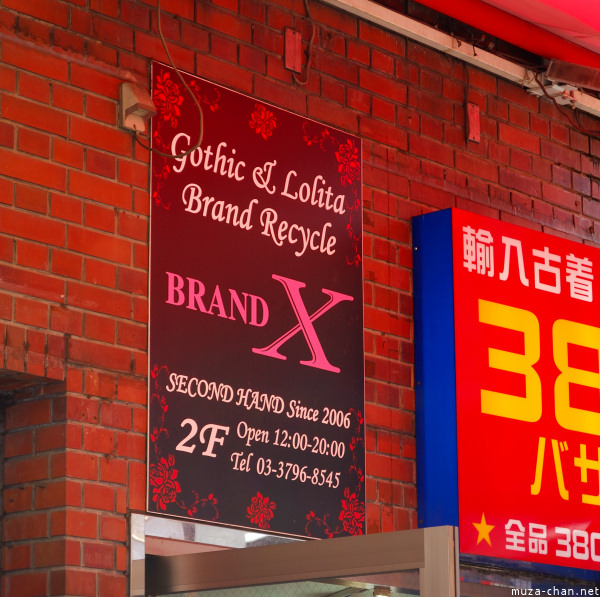 Harajuku Fashion Shop – Brand X
… and Closet Child: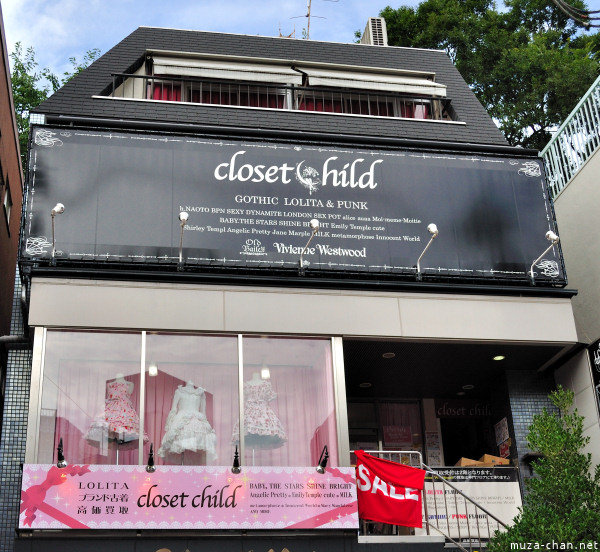 Harajuku Fashion Shop – Closet Child
… and also the ACDC RAG Store: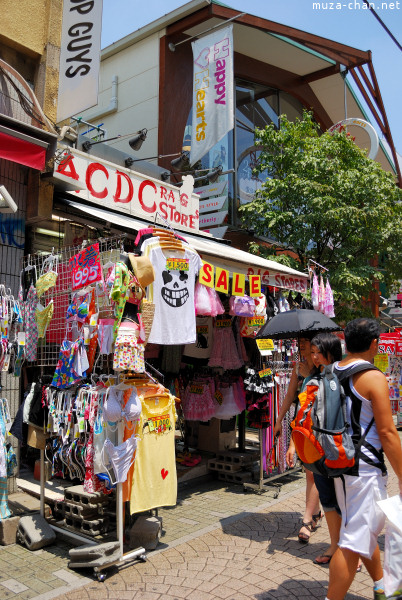 Harajuku Fashion Shop – ACDC RAG
Finally, you cannot miss the flamboyant clothing from Takenoko: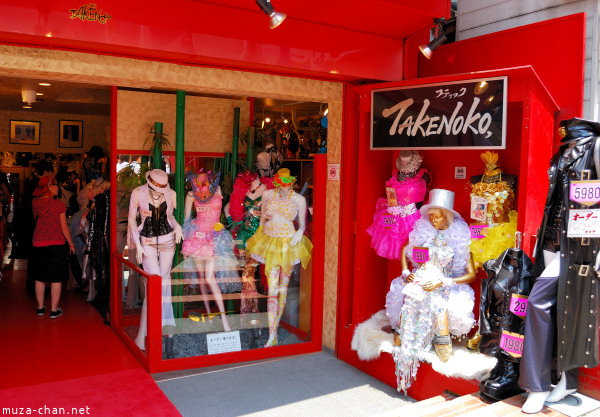 Harajuku Fashion Shop – Takenoko
… made from lace or leather and decorated with feathers and sparkles…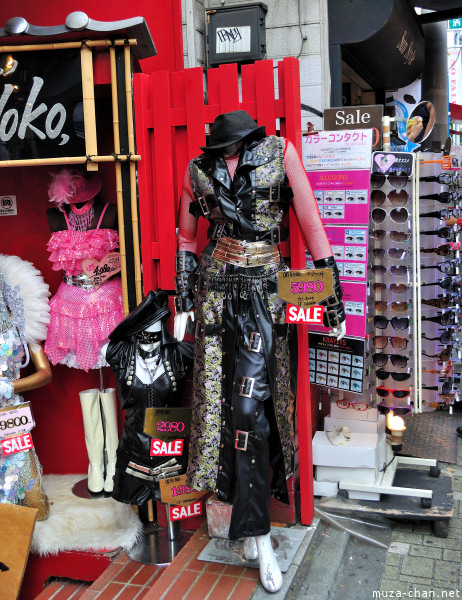 Harajuku Fashion Shop – Takenoko
… I will return…